Mallard Duck Shooting Days in Kent
The Glassenbury Shoot caters for various types of shooting days including mallard duck shoots set in the spectacular Weald of Kent. As well as high quality driven duck we can provide accompanied evening flights from November onwards. Duck shooting can be conducted in late afternoon/early evening or can be incorporated with driven pheasant for variety according to season. Our duck shooting is considered a test of skill by the highly discerning sportsman and is an exhilarating experience for the novice.
For enquiries, or book and reserve your own shoot, please call us on 07960 937535 or email us at info@theglassenburyshoot.com. We will be very happy to answer any questions you may have and we look forward to seeing you at the shoot.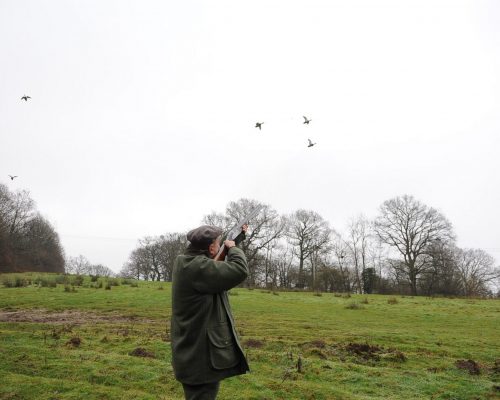 We are happy to collect clients from local airports or railway stations.

We can arrange overnight accommodation, either at the Star and Eagle Hotel in the village or at other local hotels to suit your requirements.

We have facilities for helicopters to land or can arrange to collect clients by helicopter from the Battersea Heliport in London.

We have an experienced team of loaders, again by prior arrangement.

We have a wide array of shotguns which can be made available for use by clients on the day and are happy to provide cartridges by prior arrangement.

We can provide qualified shooting coaches for the novice or inexperienced shot.

For clients from outside the UK we are happy to assist with gun licences or insurance.